In ancient times Marsa Matrouh was called "Amounea" as it was the gateway to Siwa, home to a temple dedicated to the god "Amoun." Old references mention that Alexander the great was the one who built it.
There was also a palace for Cleopatra on the high hill overlooking the famous bay of Marsa Matrouh with its wide shore and smooth white sands extending for long distances and sloping gradually into the pure blue waters of the Mediterranean with the civilized mass of the city to the rear.



Marsa Matrouh's port is located on a big circular bay where the sandy and rocky mountains located to the north form a natural barrier that protect it from the high sea waves and provide a calm and tranquil oasis.
As such, Marsa Matrouh has a natural port although it had no commercial value in the past.



Marsa Matrouh is the ideal location from which to discover the numerous beaches and coves in the area.

Marsa Matrouh has a group of wonderful beaches and fabulous turquoise water of the Mediterranean and white sand that combines beauty and magic.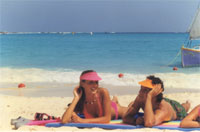 Beausite beach
Our private beach is famous for its white soft sands and calm transparent waters as the bay is protected from the high seas by a series of rocks forming a natural wave barrier.




Alam El Rom beach
It is located 12 k.m. to the east of Matrouh.




El Aubayeed beach
It is about 18 k.m. to the west of Matrouh.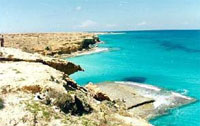 Aguiba beach
Located 24 km from Matrouh with white sands, crystal clear blue waters and numerous natural caves.



Rommel beach
Located2.5 km from Matrouh at Rommel Island in front of the eastern harbour of Marsa Matrouh.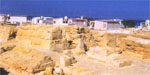 Roman cemetery:
In Aguiba area, it is situated about 25 k.m. to the west of Matrouh.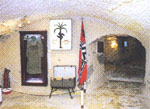 Rommel Museum:
The only museum in Egypt carved inside a mountain containing war memorabilia such as guns, ammunition and other war devices which were a gift by presented by the son of Rommel.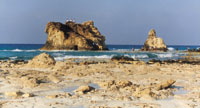 Cleopatra bath:
Situated about 5 k.m. to the west of Marsa Matrouh city, it is a huge stone where the sea water passes through tunnels carved throughout the rock allowing the water to flow to the sea once again. It is said that Cleopatra bathed in this area and archaeological discoveries determined that there are remains of a palace used by Cleopatra on the hill opposite her bathing area.